Annual Exhibition 2021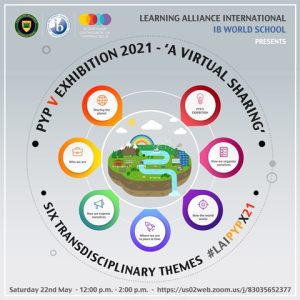 One of the most significant events in IB Primary Years Programme is the Annual Exhibition. It is the culmination of a student's experience at PYP and a chance for them to celebrate their learning of the 6 Transdisciplinary themes with the entire school community.
The Exhibition was held on Saturday 22nd May-2021
Topics the Students presented were
1) Learning Disabilities
2) The Milky way galaxy
3) Artificial Intelligence
4) Animal extinction
5) Ecosystems
6) Climate change
7) Renewable and non-renewable resources
8) Sustainable Development Goals

PYP I-IV Exhibition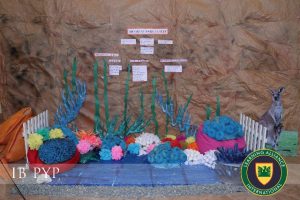 PYP Exhibition is a platform for the students to showcase their creativity in an intellectually stimulating environment. It not only gives the students an opportunity to express themselves in a myriad of different ways, it also boasts the ability to analyse and attempt problem solving.
PYP I-IV Exhibition, 2018 was an expression of students' flair for learning about the world around them. Held at the end of the Academic Year, just before the school closed for Summer Break, it encompassed all the concepts they had studied during the theme Sharing the Planet; and was a culmination of their learning journey throughout the year. The children had worked diligently to conceptualize their models and projects and enthusiastically enunciated it to a huge audience including parents and school management, who had come to attend the event.
From the Diamond Mines of Africa to the Endangered Animals around the world; Amazon rainforests and Pollution in the environment to the minerals found in river beds and bio diversity in Antarctica, PYP Exhibition demonstrated the fantastic research and extraordinary presentation skills of our young learners.
PYP V Exhibition 2018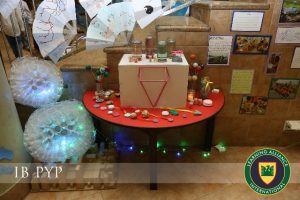 In the PYP, students learn how to think for themselves and take responsibility for their own learning through an inquiry-led approach.
By developing the attributes of the IB learner profile, students also learn how to demonstrate respect for themselves and others, developing international-mindedness by working with others for a shared purpose and taking positive action for change. PYP exhibition is the culmination of students' learning experience throughout their five years at PYP.
This Exhibition is held annually at Learning Alliance International to mark the smooth transition of students from PYP to MYP. This year the elements that were focused upon under the Transdisciplinary theme "Sharing the Planet" were Natural Resources, Peace and Conflict, and Rights and Responsibility.
Students showcased their learning through an array of various displays that reflected their thorough research and insight into the chosen topics. PYP V exhibition was a demonstration of students' hard work and knowledge. Students were well informed about their projects at display and were also able to cite the various sources for their work.
The event was well attended and the parents thoroughly enjoyed the exchange of information with the students.